CORRODE + IVEAGH ROT, 2021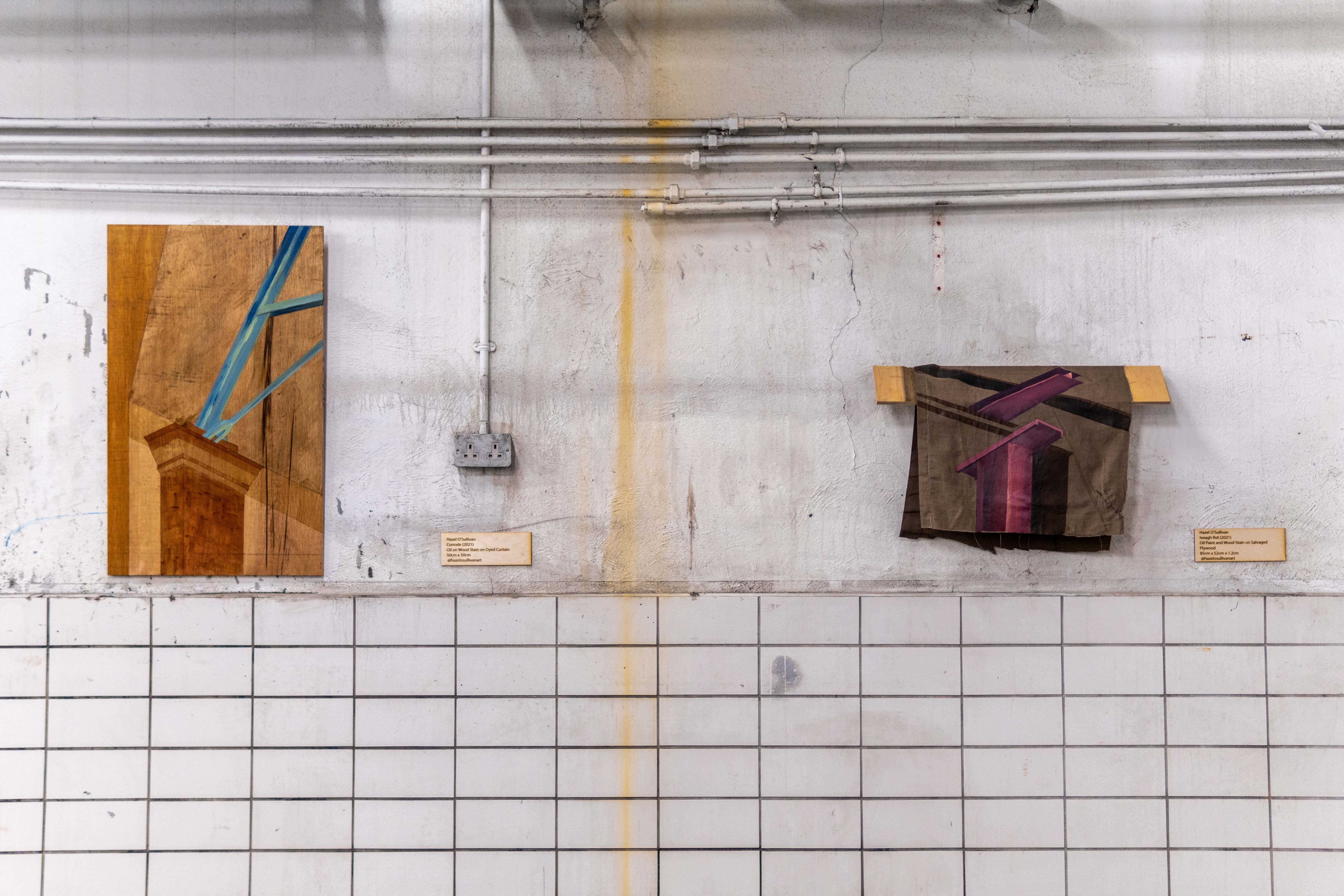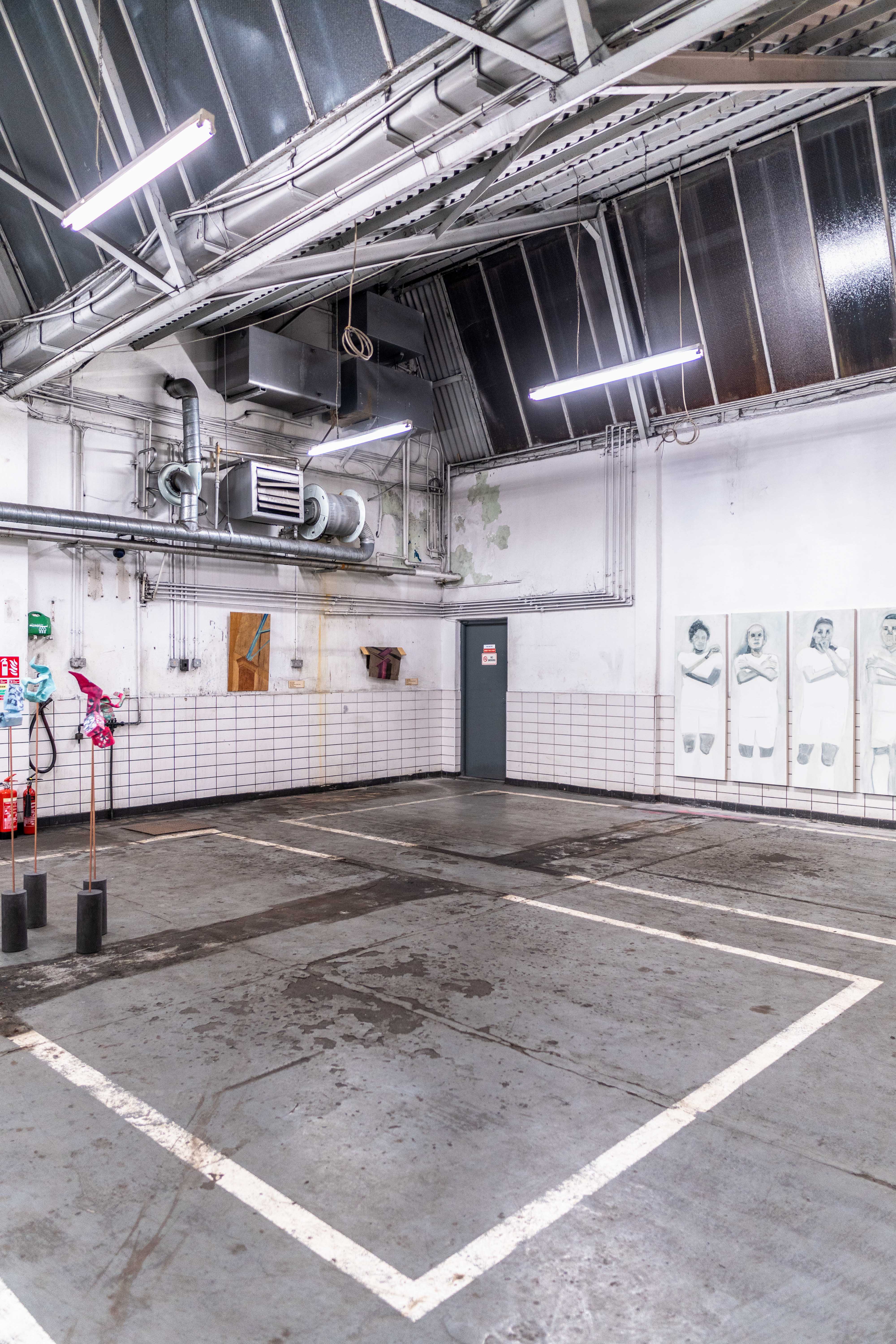 'Iveagh Rot' + 'Corrode' with Lucky No. 7 Collaboration.

Mend.hx, Co. Dublin, Ireland.
---
Corrode and Iveagh Rot selected for exhibtion by Lucky No. 7 Collaboration.

Oil Paint and Wood Stain on Dyed Curtain Installed on Wooden Batton with Hinges.

Lucky No.7 presents the perspectives of artists making work through a period of extreme uncertainty and radical change that characterises life in 2021.
Through their own individual and distinctive experiences these seven artists connect themselves into a wider communal context. This exhibition links the seven artists together through their process of working, and demonstrates the connections between relationships with people, objects, history and the physical surroundings we find ourselves in.