NEWS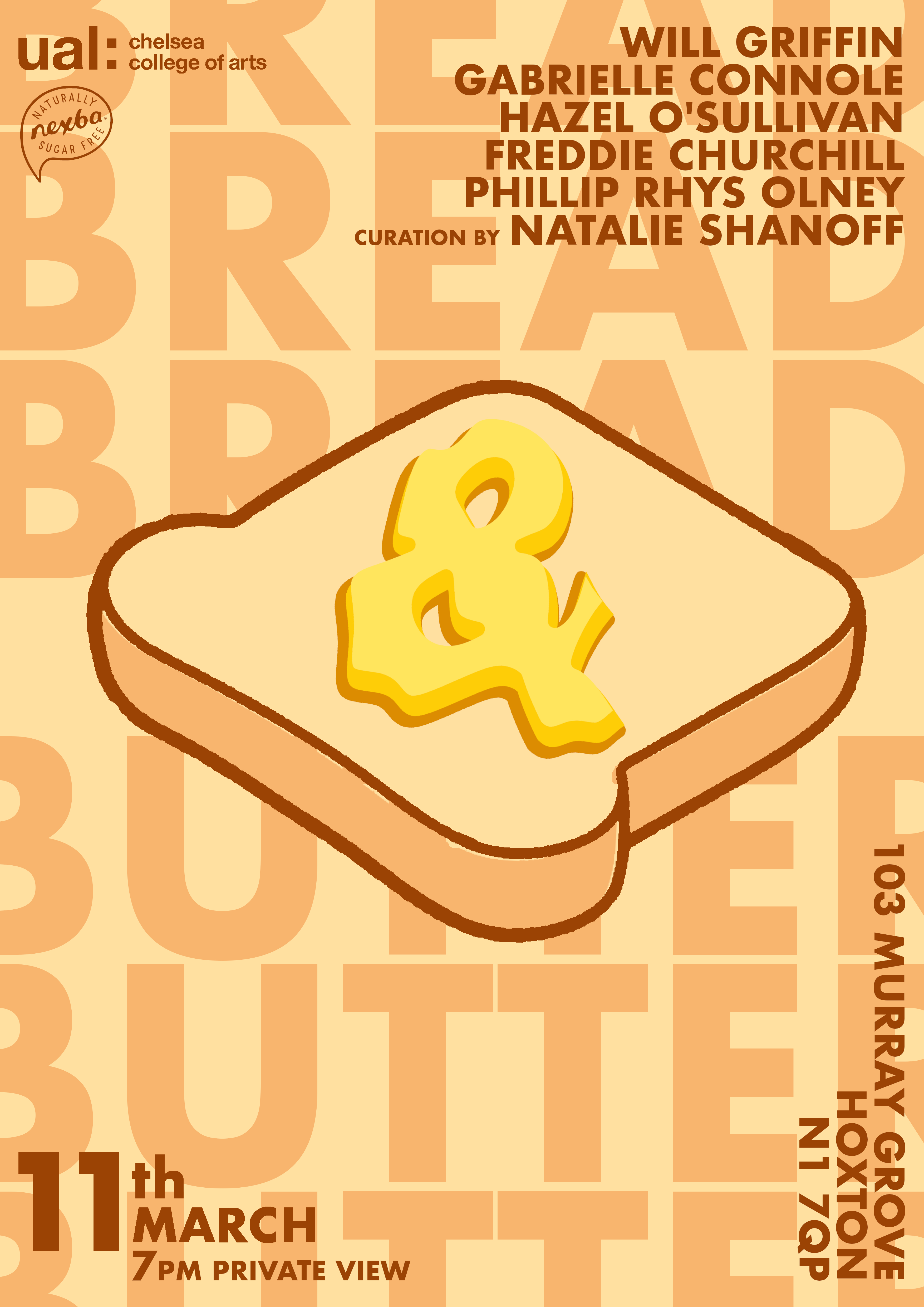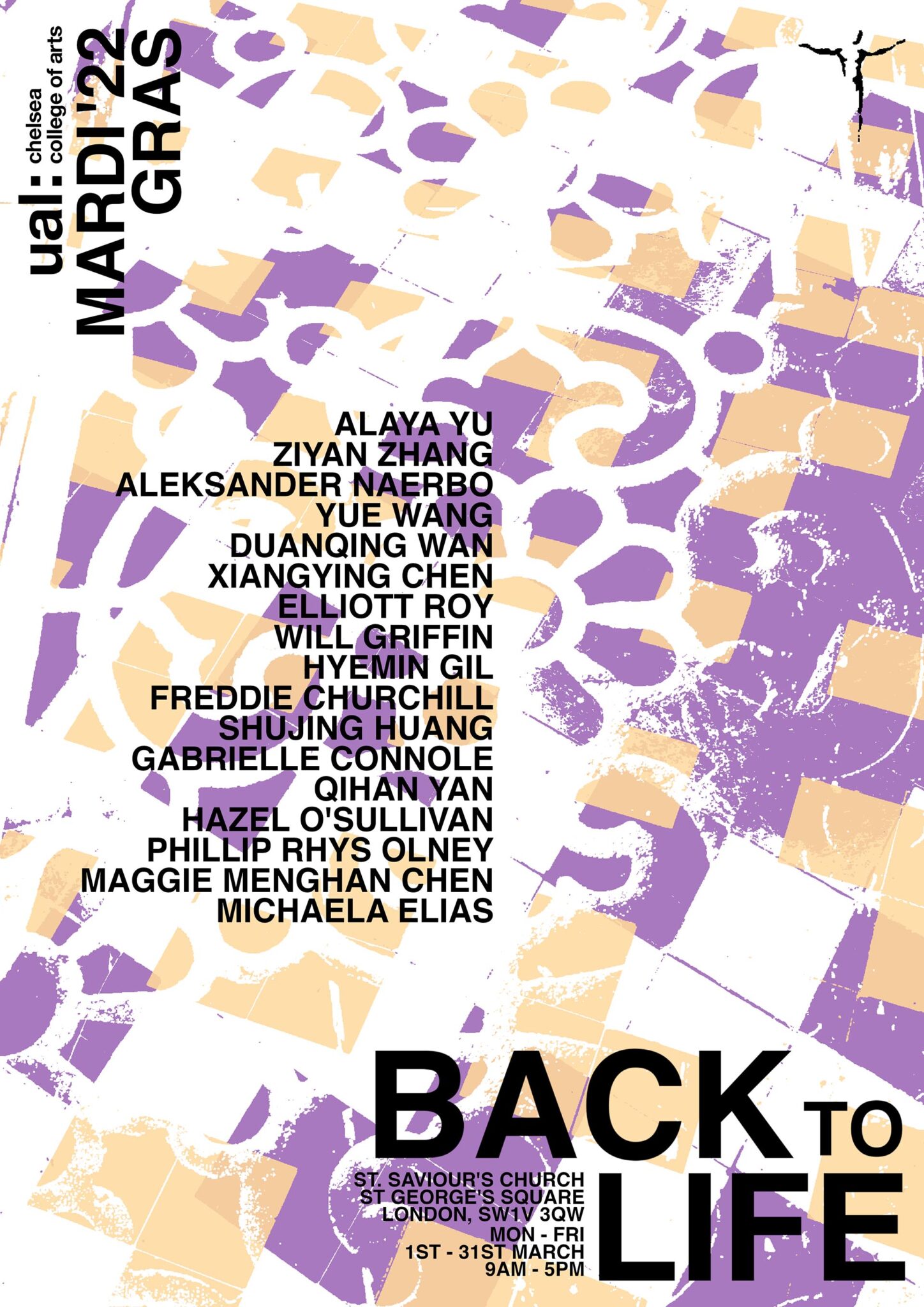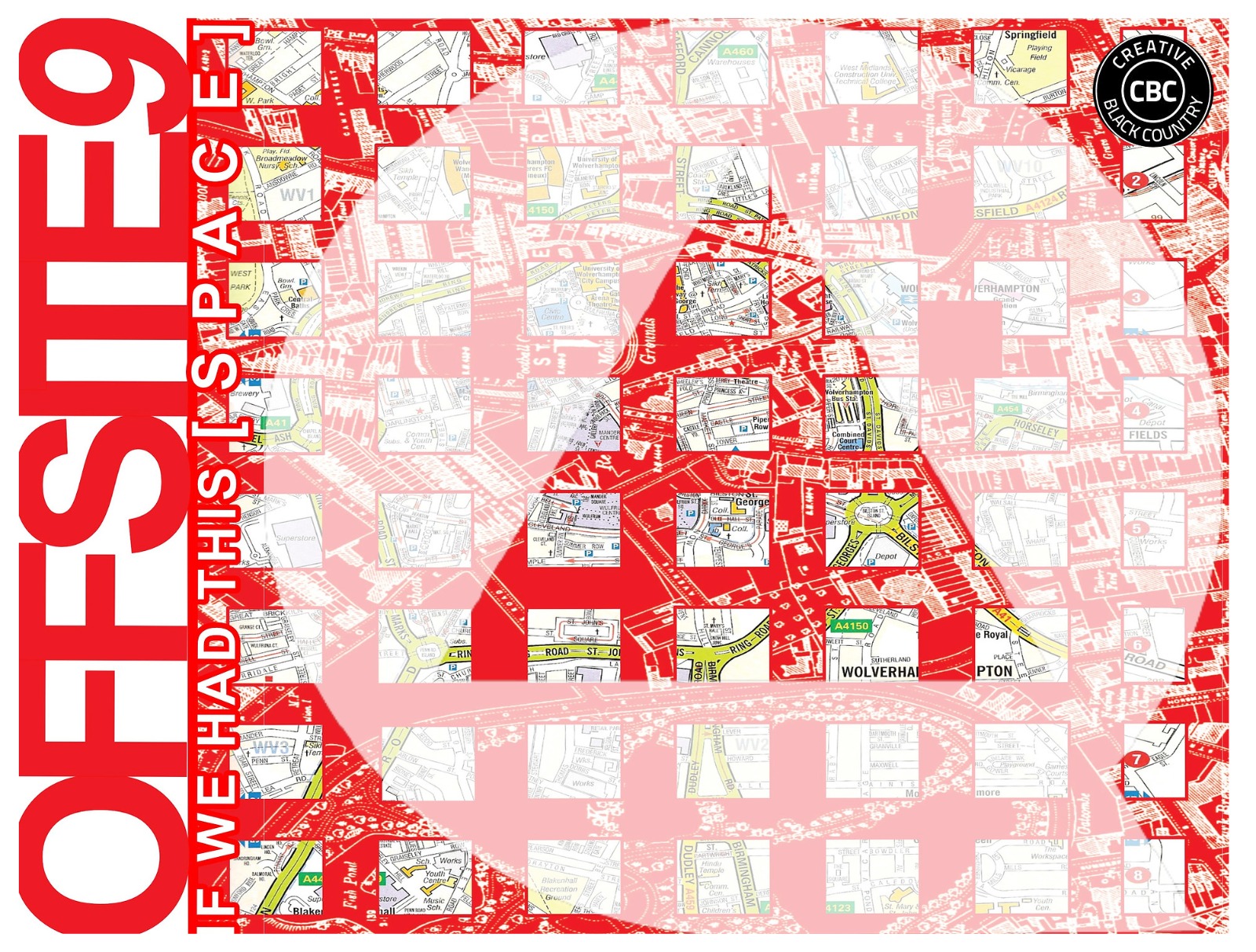 'SURVEYOR 2021', Opening Event, Saturday 20th November, 2:30pm. Solstice Arts Centre invited artists living in or from County Meath to submit works of all disciplines for inclusion in our tenth SURVEYOR open exhibition.

SURVEYOR serves to support, value and encourage Meath artists in the development of their practices and creative careers. The exhibition presents an overview of contemporary visual arts practice throughout the county. Curated by Aisling Prior.

---
SATURDAY 6th November a The Complex Gallery. 'It's at Home' Pop up electronic 'Gathering and Gallery' event 1.30-4.30pm.
Dublin Modular
will display 10 works from 10 visual artists at
The Complex Gallery
by Andrew Kernan, Hazel O'Sullivan, Carl Hickey, Juliette Morrison, Iulian Bocancea, Aoife Dillon, Fiona Duffy, Mae Nicolaou, Tadhg Kinsella and Bairre Mac Gréine Immersed in a live electronic and vinyl soundscape - including an audience interactive noise installation
by
Bella Festa,
Brawni
and
Amalgamated
Wonders of The World. Event 3 of our
'Its at Home
' series focuses on visual arts and pop up electronic displays and performances. At
The Complex Gallery
in Dublin 🔥
Visual arts on display throughout with audio installations.
---
---
First Day Galley Presents : Culture Night @ The Guinness Storehouse - A New Visual Art Exhibition, 2021.
We are thrilled to announce we have been invited to curate a Culture Night Dublin exhibition in collaboration with The Guinness Storehouse! This exhibition is a spectacle of contemporary visual art for visitors, in addition to the Guinness Storehouse Tour.
Limited free tickets for opening night go live on Friday morning.
This multi-disciplinary exhibition will feature recent works by some of Ireland's leading visual artists including
Ciana
Fitzgerald,
Michelle
Malone, Farouk Alao,
Matthew
Stickland, Sean Whelan, Niall 'Kurb Junki' Cullen, and many more!
Painting, sculpture, print, photography and conceptual installations curated by
Robyn
Carey and
Neil
Dunne will adorn the stunning Arrol Suite on the 3rd floor of the historic Storehouse building.
Opening for Culture Night 2021 on Friday September 17th, this exhibition will be on view for the following week until 24th September for all visitors to the Guinness Storehouse.
---
'RISING 2021', Hang Tough Contemporary, Co. Dublin, Ireland.
Hang Tough Contemporary is delighted to present a new collection of paintings from up and coming Irish artists!
This exhibition will be launching at 6.30pm on Culture Night, Friday September 17th and running till October 3rd at our Studio Gallery, 25 Lennox Street, Portobello
Our aim is to establish a nurturing platform for young, emerging artists to share and promote their work - culminating in a diverse group exhibition in our Studio Gallery on Lennox St. Through this initiative and shared space we hope to create a community of young artists who will encourage, challenge and inspire one another throughout their careers.
"𝐑𝐈𝐒𝐈𝐍𝐆 𝟐𝟎𝟐𝟏" launches September 17th (Culture Night) at Hang Tough Studio Gallery, Lennox St, Dublin 8 and will run through till October 3rd.
This exciting exhibition will feature original works from Irish artists to include:
Alanna Blake,
Ami Jackson,
Andrew Kernan,
Bairre Mac Gréine,
Bebhinn Eilish,
Cathy Dorman,
Dee Walsh,
Fergal Styles,
Hazel O'Sullivan,
Kevin Flynn,
Kevin Judge,
Kym Tracey,
Liam Murray,
Matthew Coll,
Matthew Stickland,
Megan Burns,
Owen De Forge,
Peter Smyth,
Rachel Clarke,
Sean O'Rourke, Siobhan O'Callaghan.
---
In her first solo exhibition out of college, Hazel presents a series of paintings at the Wilton Gallery, which visually play with colour-blocking and geometric forms. Her particular use of wood as well as her mathematical and architectural style developed as a result of studying at the Academy of Fine Arts Münster in Germany during her Erasmus year.The exhibition consists of nine paintings including works from Hazel's grad show at NCAD. The series of paintings were inspired by an empty dollhouse she created, titled 'Inner City', and explore ideas of modernism evident in the architecture of southern California as well as the artist's locality in Ireland. The paintings were produced during lockdown which strengthened Hazel's exploration of suburban identity in her work.
---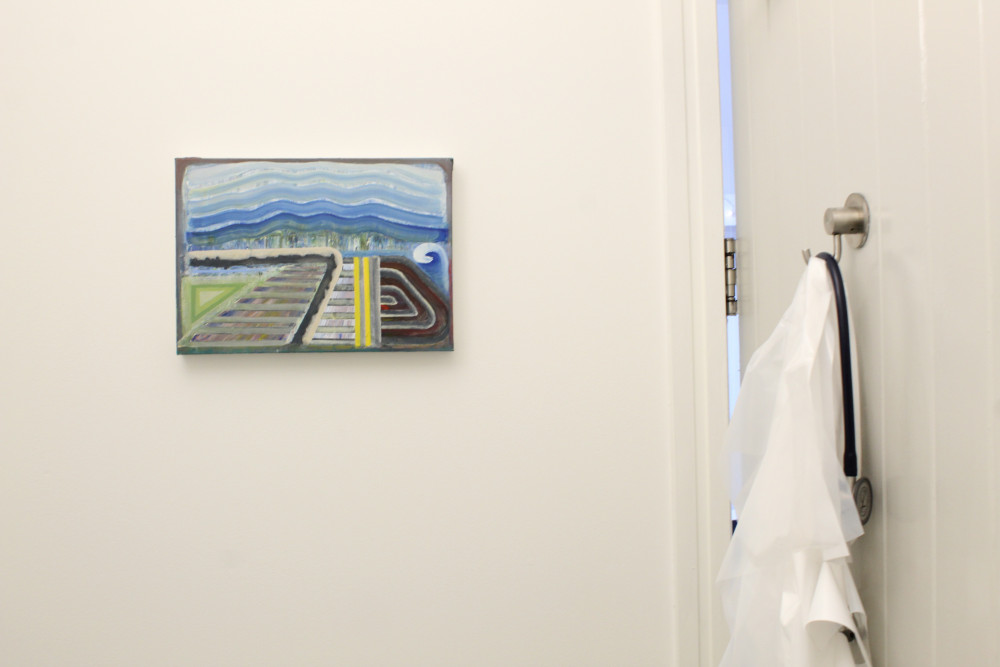 'Pharmakon', 2021
,
The Temple Bar Medical Centre, Co. Dublin, Ireland.
The 'Art of Care' Painting Department collaboration with
Temple Bar Medical Centre
began in 2019 and since its inauguration, there have been three installations of work and seven artists have presented work.
In addition to the exhibitions, Temple Bar Medical Centre hosted a
Culture Night
2020 event during which some of the exhibiting artists met with a series of visitors to discuss their work.
This year, Painting Department Graduate Mary Kervick worked as Project Coordinator alongside the Temple Bar Medical Centre's staff, Dr. Juilet Bressan and Jessica Bressan to curate and install the 2021 chapter of the project.
Pharmakon
was an exhibition of paintings in Temple Bar Medical Centre that ran from the 24 to 26 June. It displayed new works from artists: Hazel O'Sullivan, Ciara Aherne, Matthew Coll and Mary Kervick.
---
'NCAD Works', 2021. National College of Art and Design, Co. Dublin, Ireland.
Thursday 24th to Saturday 26th June.
We are very excited about the NCAD Works in the City programme of events which will take place at various locations around Dublin, as part of
#NCADWorks2021
.
Launching soon: Digital platform and programme of live projects, events, pop-up's & talks, celebrating the work of emerging artists, and designers, educators and visual culture theorists.
With thanks to our event partners
Irish Museum of Art
,
Dublin City Counci
l and
Office of Public Works
, without whose generous support this fantastic programme of events would not have been possible. Join us also at the wonderful
IMMA
grounds for performances, pop-up events, collaborations, social distanced spaces and cafés, and safely engage with the exciting
#NCADWorks2021
, a showcase of the work of NCAD's graduating students.
---