ONLOOKER, 2020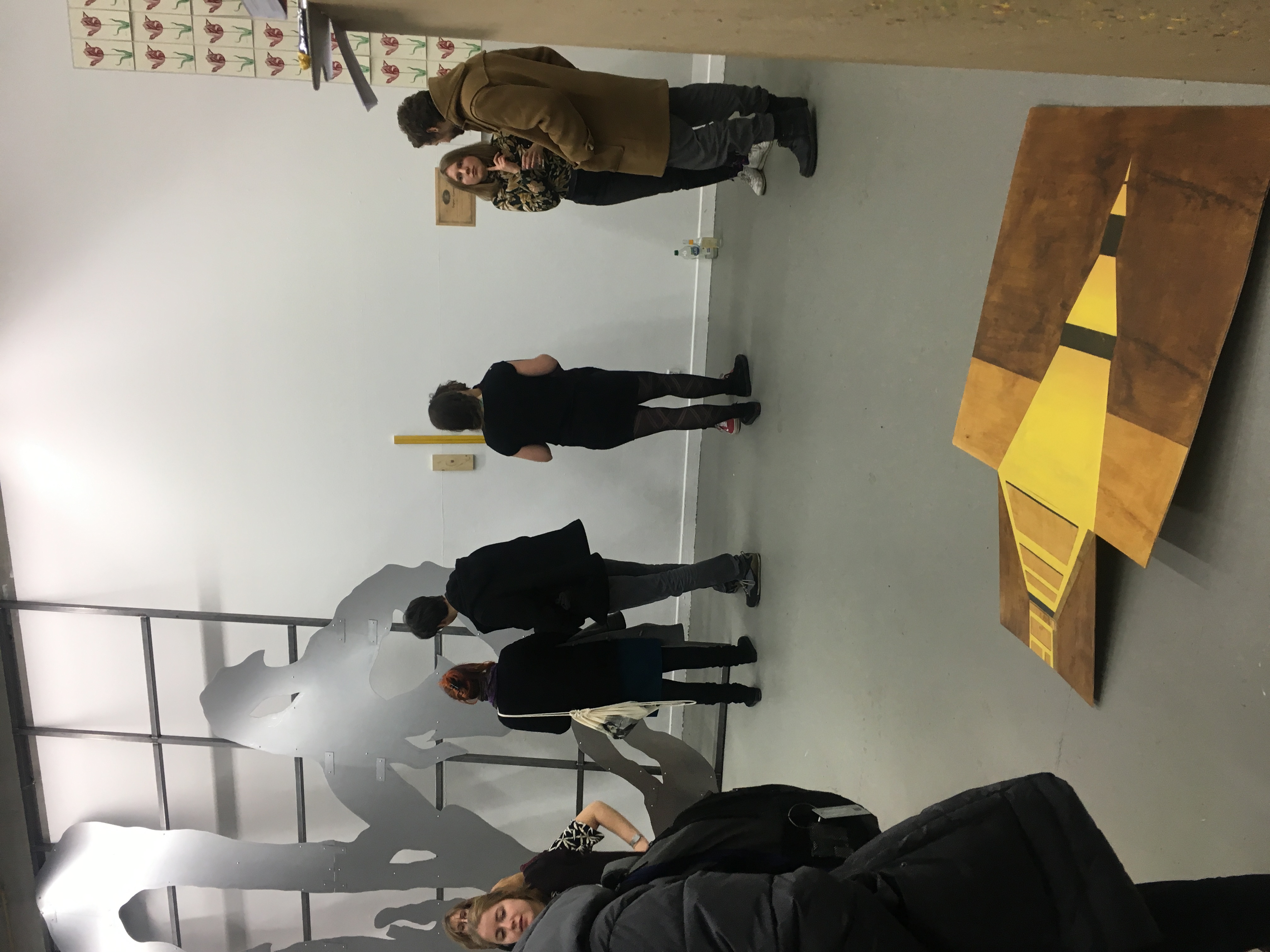 'Onlooker' at RUNDGANG, 2020. The University of Fine Arts Münster (Kunstakademie Münster), Germany.
---


Onlooker
Wood Stain and Oil Paint on Plywood, 150 x 100 x 1.2cm

Thousands of visitors flock to the buildings on the Leonardo Campus every year to see the big annual exhibition. The artistic classes show individual positions or conceptual joint works in their studios.

This perspective floor painting gives meaning to fundamental geometric shape, and space. Inspired by the surrounding studio architecture, 'Onlooker' expands the physical space through painted composition with a confident minimalist approach.